Woo hoo!! The Debt Ceiling crisis was averted. Markets rallied back up above key points. We can all go back to being fat and happy again, right? Not so fast.
Don't let your guard down just yet. We have to see how today plays out to let the market tell us what it is thinking. There is no question the political games in the capital created uncertainty and pulled the rug out of a market that was looking for any excuse to take a break. And yesterday there was excitement that it got resolved, but be sure to read the fine print. Our hard working politicians simply kicked the can down the road and extended the time for debate on this issue. That means more uncertainty until we get a long term resolution to this issue. More uncertainty will most likely mean more volatility and the continuation of a fragile market.
Don't forget, there are a mountain of other things the market is watching as well. These other economic pillars could have an even bigger impact on a market that is already exhausted from a donkey and elephant tug of war.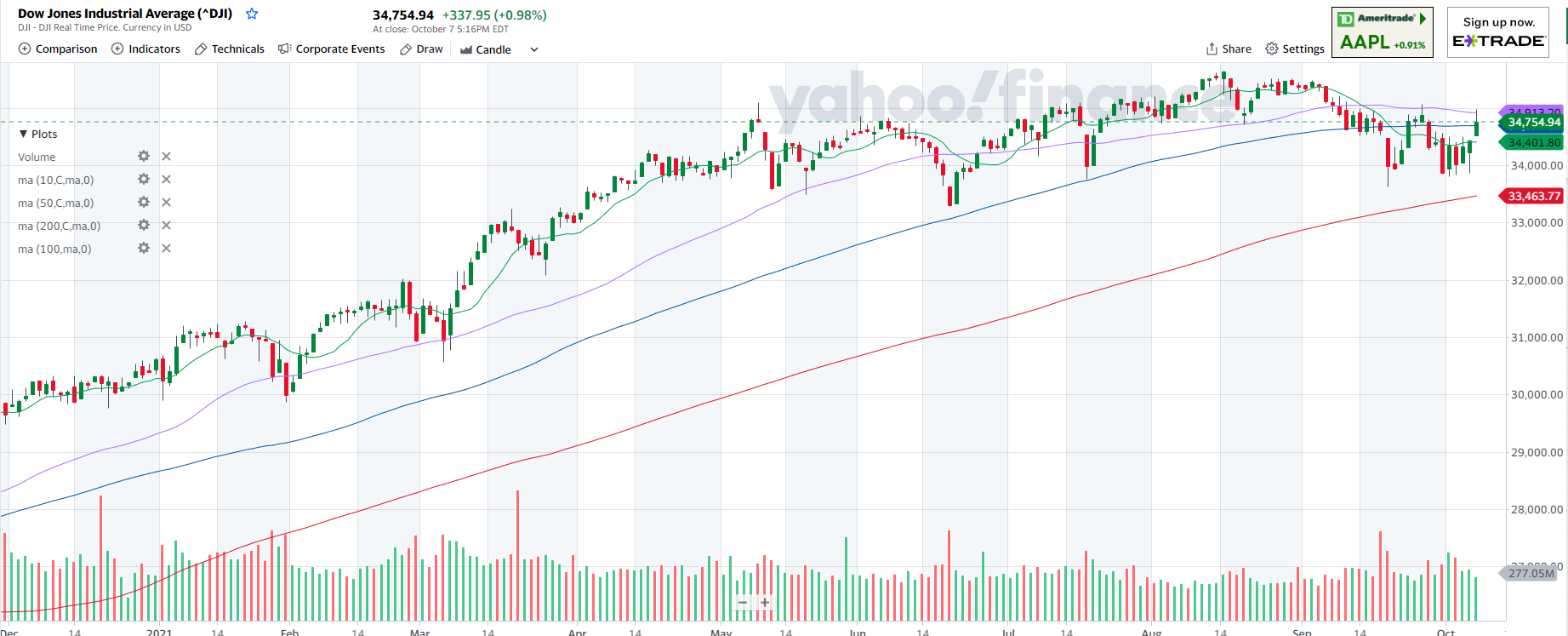 We can see that the Dow pushed above the 10, 100 and even pierced the 50 day moving average. Now we have to watch for confirmation. We saw a similar move two weeks ago that couldn't get the steam to create another rally.
With a disappointing jobs report today, oil prices creeping up, and supply chain issues still haunting businesses, we aren't out of the woods just yet. Be sure to adjust accordingly. Take some gains from these upward moves, but review your stops, be critical of your position size and stick to your trading plan. Now is not a time to be a daredevil.
If you are thinking about buying these dips, make sure you do it with your eyes wide open. Take a look at Joe Duffy's wise advice in his Little Black Book of Momentum Setups. His momentum strategies help confirm trends like these with confidence that helps keep your head clear.
Keep learning and trade wisely,
John Boyer
Editor
Market Wealth Daily