Any one warning sign is usually not a reason to panic. Two warning signs together and you start to check to make sure you are ready for things to get crazy. When everything on the dashboard starts flashing red, it is time to change your strategy.
On Friday we saw the VIX, an indicator that tracks expected volatility, shoot up over 30. It has only been that high a handful of times since the 2020 crash and every time it has been up there, markets have plummeted. This morning it looks to open by gapping up even more.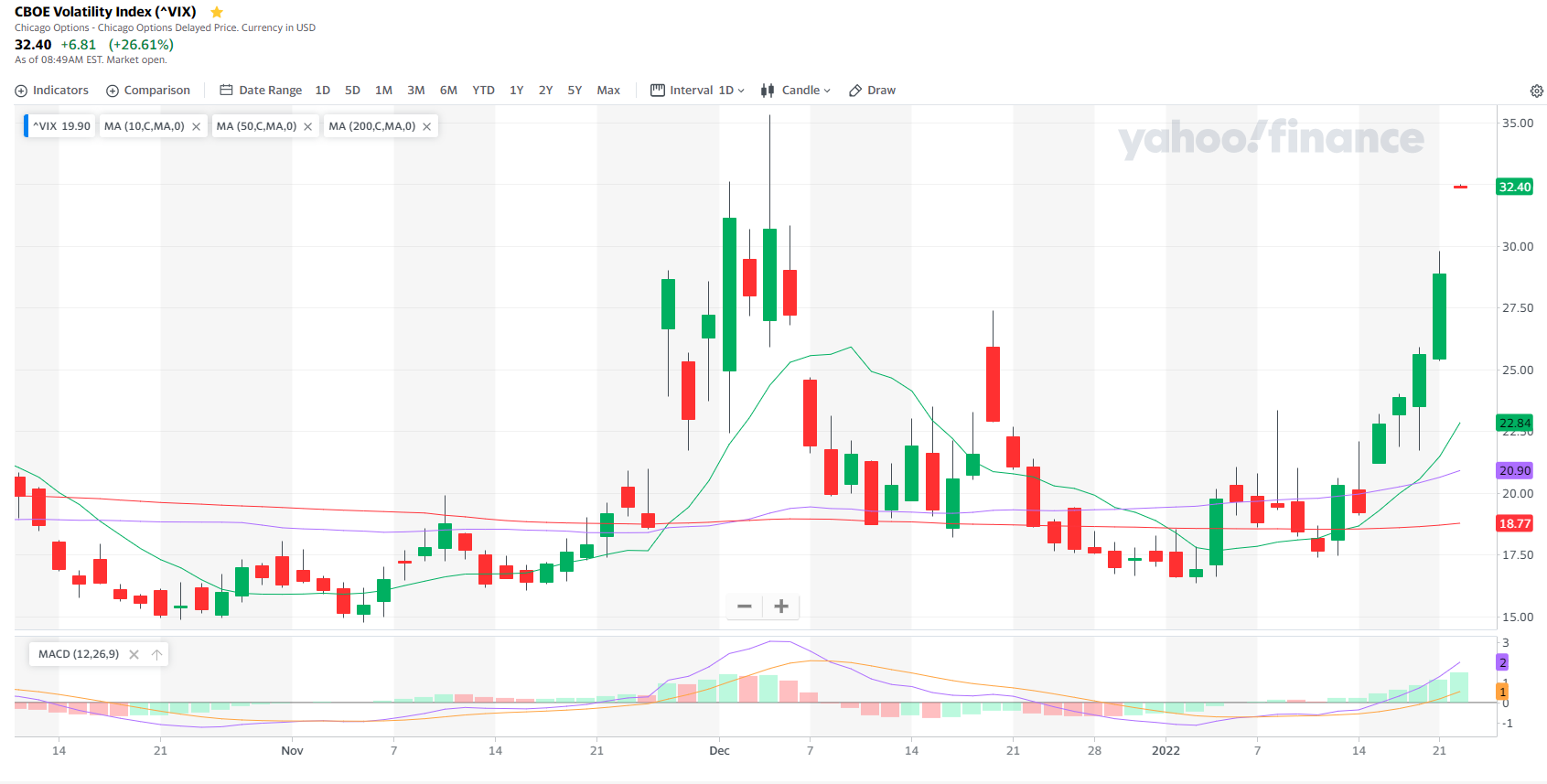 We also saw the S&P drop below its 200 day moving average. It was the last hold out of the major indexes to cross that line.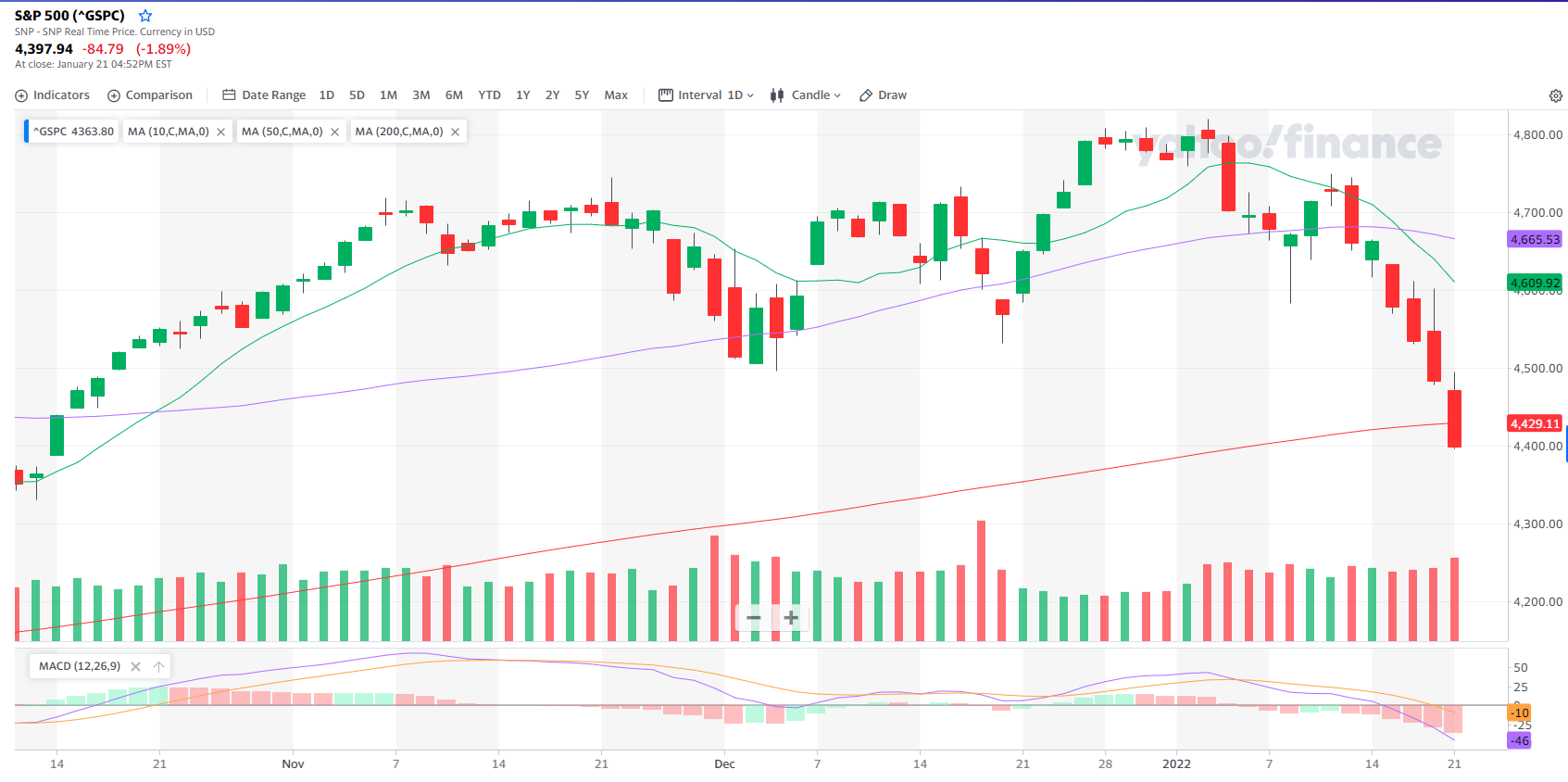 Turn Your Emotions Into Profitable Trades
– Page 6: Get Definitions to 85 top 'must know' terms

– Page 17: How to make sure you get out of a trade before it turns south

– Page 25: The three most popular spread strategies (ideal for this exact market)

– Page 40 : My #1 tip for mastering options before other beginners
Click here for this FREE eBook
This is a sign that we are definitely in a different market. It will trend downward but will most likely make some big swings as it drops and tries to find support. We mentioned a few good short ETFs last week (check out the article here) that are a good way to trade this type of market.
These big moves on a downward trend also offer some great options trades. If you haven't picked up Don Fishback's Quick-Start Guide to Options Success, this is a great time to read it. It is a step-by-step quick read that helps find the best options strategy based on market conditions.
Keep learning and trade wisely,
John Boyer
Editor
Market Wealth Daily