When you spend each morning trolling through tickers looking for the ideal set ups, it can get a bit mind numbing. As a fallback, I like to look at tickers that I can relate to. Companies that are relevant to my interests. I understand a bit about their business and it keeps an occasionally dull task more interesting. 
I have been following diabetes related stocks for years and they have been on a great run. When I can't find a good set up, that is where I typically turn. This morning I spotted one that caught my eye. It is at what could be the beginning of a healthly upward move. Lets look at the chart:
(scroll down for the chart)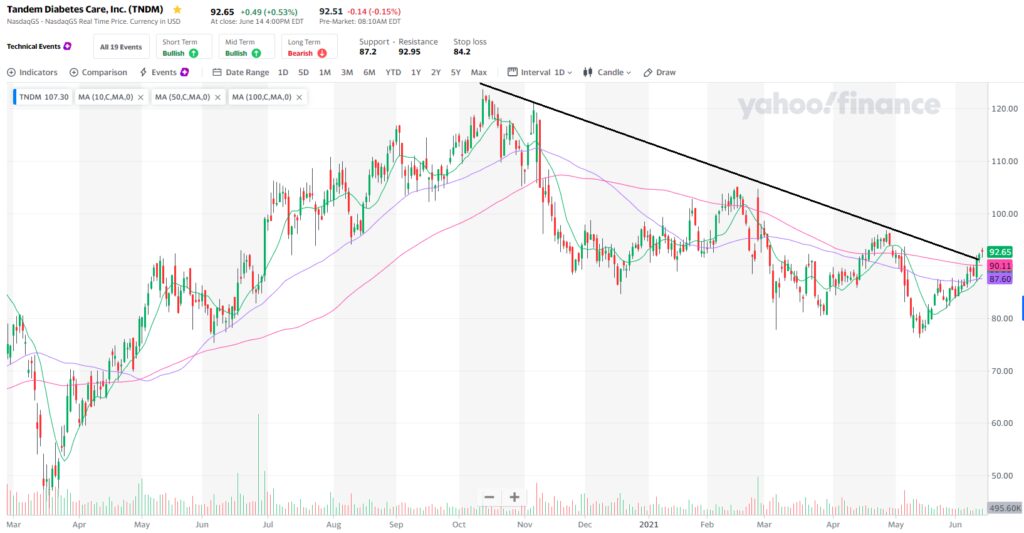 Lets zoom in a bit: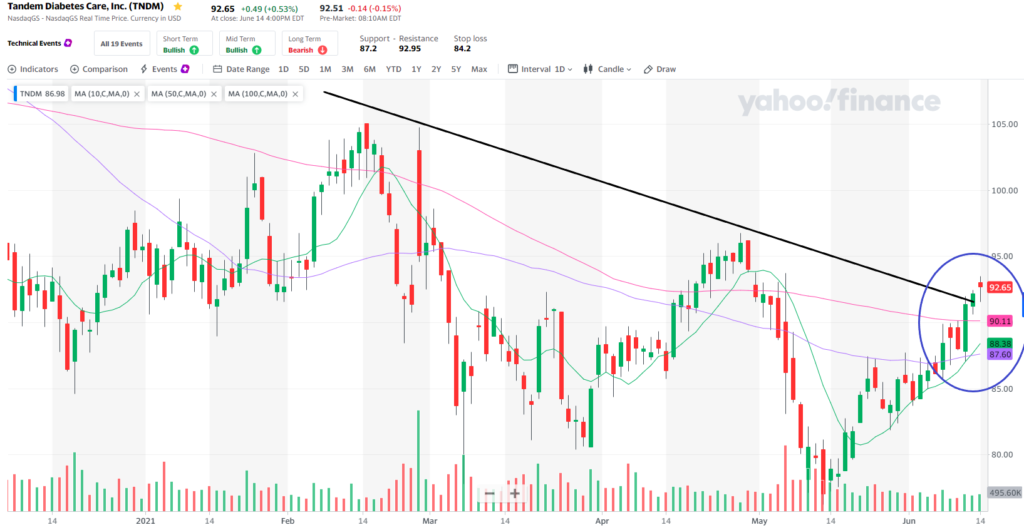 Tandem (TNDM) is medical device manufacturer that specializes in insulin pumps. About a year ago they lauch a pretty invoative version of their device that mimics what a normal pancreas does, but in a super simplified way. Of all of the diabetes stocks I watch, this one has always seemed underpriced, but has been on a general downtrend since last fall.
Just in the last few days I noticed that it moved above its 10, 50, and 100 day moving average and also broke through the declining resistance that it had topped out at as it slid.
This is definitely a move to keep an eye on to see if this is a reversal of the trend.
Confirming the momentum of a trend is actually simple.
Do yourself a favor and grab Joe Duffy's Little Black Book Of Momentum Setups. It can be the difference between getting out at the wrong time and collecting all you can from a run like this.
Keep learning and trade wisely,
John Boyer
Editor
Market Wealth Daily