Forget about what you hear, trust what you see. Headlines are only good to show you what the rest of the herd is obsessed with. The dip earlier this week was the beginning of the end if you just went by what the news wrote. But when you dig deeper you can see that this is a test of the rally and the trend doesn't give up easily.
Ian Cooper jumped on a quick chat with me to point out some key areas of support he sees in the Dow and a couple other very actionable stocks. It's a quick chat and you can catch it below. Just click the video screen to play.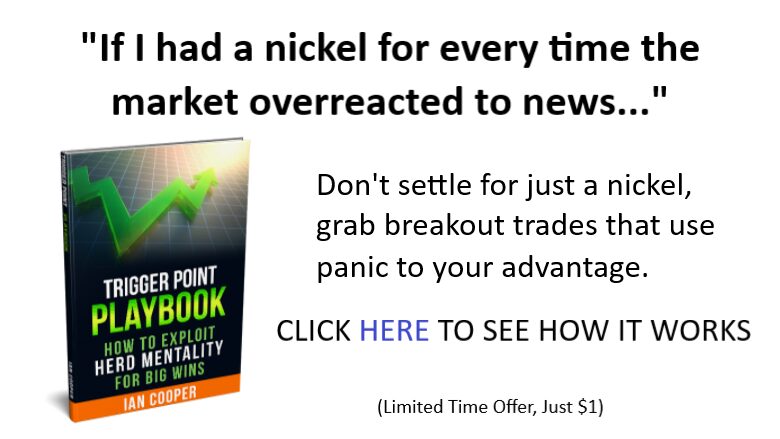 This could be a great bargain buy time. If you want to see what we are looking at to confirm this opportunity, grab Ian's book Trigger Point Trade Alerts and get his emails with great trades for just $1.
Keep learning and trade wisely,
John Boyer
Editor
Market Wealth Daily