From Keith Harwood, OptionHotline.com
First thing's first – I have a webinar this afternoon discussing the market signal that I think has the most explosive potential out there right now. Make sure you sign up here to get the full picture on this signal.
Now that that's covered, I'm going to give you a hint and an ETF that you need to watch in preparation for this webinar.
SMH is often a leading indicator of tech stock movement as the Semiconductor ETF. Semiconductors are used in most technology and are a huge indicator of economic growth. So, when semiconductors are in demand, it means technology is in demand, which means to me that stocks are likely to firm as a whole.
So, let's look at SMH: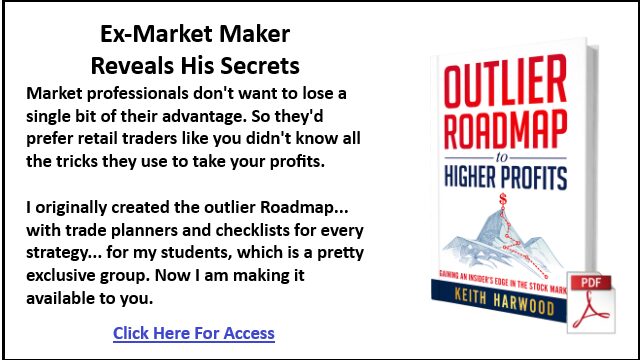 I see it holding above key moving averages (with a brief dip below the 10-Day Moving Average), and continuing to firm. There's no sign that it's particularly overbought, and on top of it all, the implied volatility (price of options) is getting cheaper and cheaper. All of these things tend to point to a move higher as investor confidence is clearly growing. But that move isn't confirmed quite yet, so I'm still watching for that final signal.
There's another indicator that I'm watching that can be even more powerful, and it's the one that will tell me it's time to buy into this market. I'll discuss that in the webinar this afternoon!
The best part is that this idea can be applied to other ETF's, like QQQ, the NASDAQ 100 ETF.  Since SMH is often a leading indicator for QQQ, I often make trades into QQQ when I see SMH leading the market.  You can see the chart of QQQ here:
While QQQ is also holding up well, it's slightly lagging the recovery from SMH, signaling a potential entry in case I miss the entry in SMH.
These are the elements of the market that keep me excited to follow the charts every day – finding these opportunities can prove to be very lucrative, and I think we might be setting up something interesting here today.
Nothing is ever guaranteed, of course, so I like to use options to define my risk and add leverage. And with low implied volatility, options haven't been much cheaper than this in months. That's a potential winning setup if you ask me.
So please go to http://optionhotline.com to review how I traditionally apply technical signals, volatility analysis, and probability analysis to my options trades. As always, if you have any questions, never hesitate to reach out.
Keith Harwood
Keith@optionhotline.com