About a month ago, we spotted Dexcom DXCM rallying as it headed into earnings. It didn't disappoint as it exploded from around 555 up to 646. We noticed that it had found support at its 50 day moving average and shot up through it's 10 day. It also has a history of telegraphing good earnings news with patterns just like this.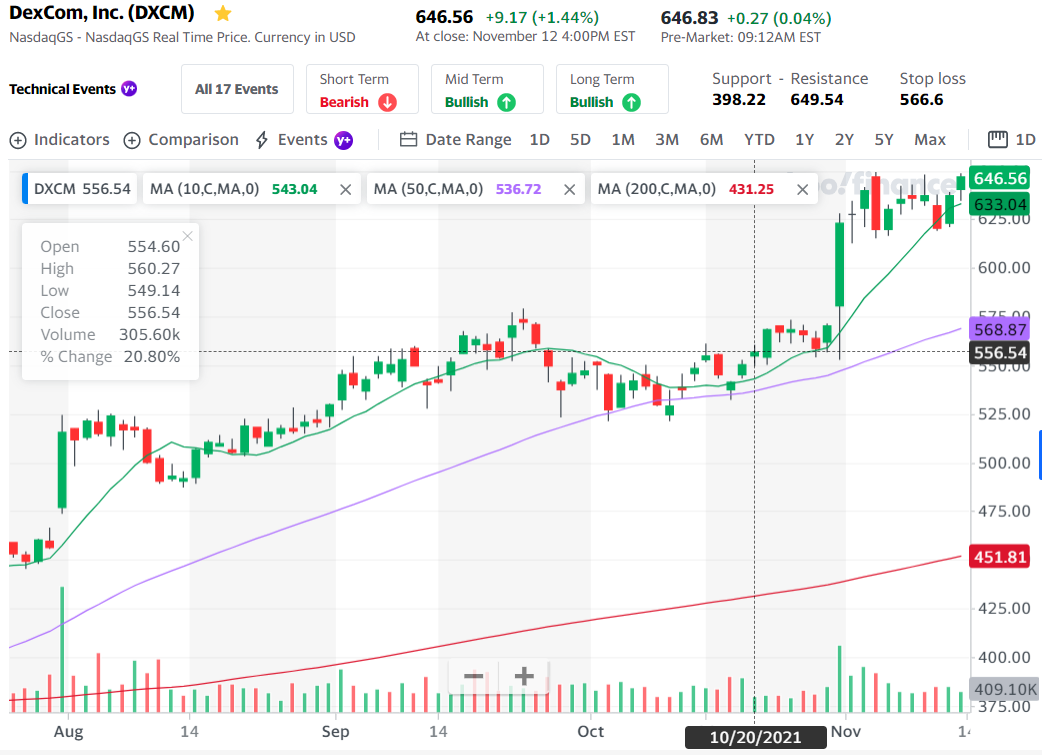 The stocks related to diabetes have had huge momentum for a while and they don't look to slow down soon. Another stock we have looked at that is starting to break out and catch up to the pack is Tandem TNDM.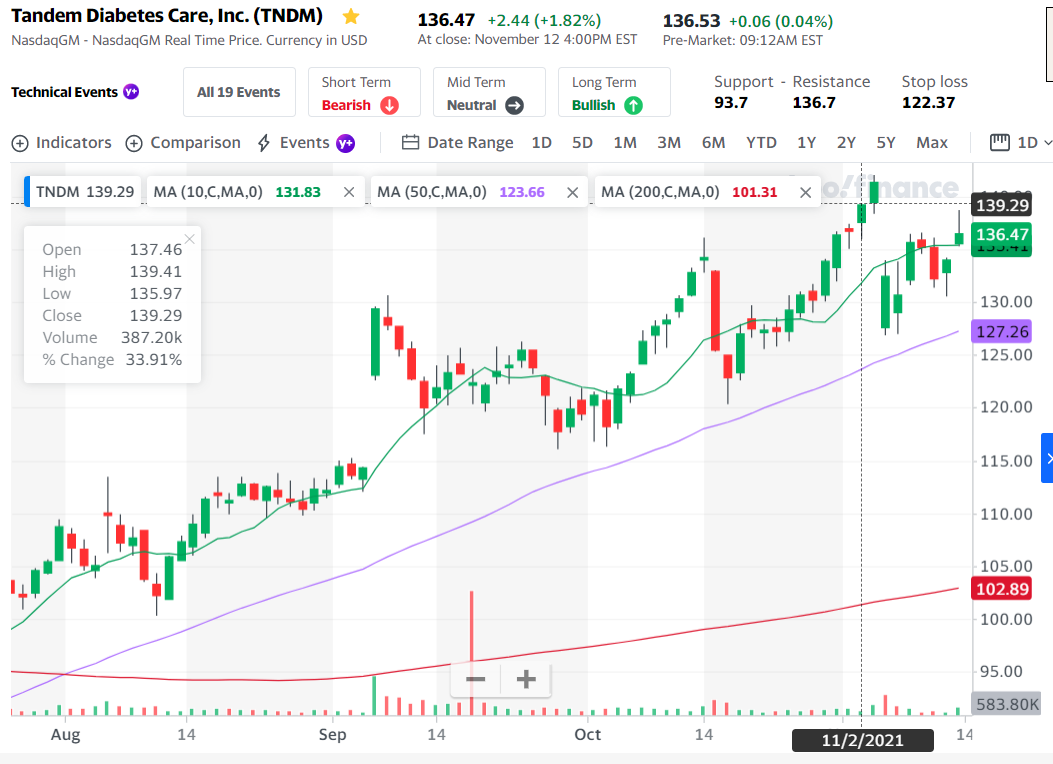 It just showed that it is moving up from testing the last pullback and still has room to refill to its latest high. It has also been outpacing the competition with new advances in the applications for its insulin pump.
If you want to spot other great trades that have momentum on their side, definitely check out Lee Gettess Momentum Trading with Precision. It has some of the best tactics for spotting breakouts early and also recognizing when they max out.
Keep learning and trade wisely,
John Boyer
Editor
Market Wealth Daily
PS-Tomorrow Wendy Kirkland will be walking traders through her extremely effective approach that has helped so many grab the financial cushion they need. If you haven't signed up for Metastock's Trading Summit, you can get your login free by clicking here.