Yesterday's drop looks to continue today. After reversing back below key moving averages (SPY broke below its 50 and QQQ dived back under its 10) we are watching to see if markets can find support at their recent lows. Think of it as getting weather forecast that snow may be on its way. Then waking up to cold temperatures and an overcast sky. The likelihood that snow is going to fall is pretty significant.
As you continue to gather information you are trying to determine if it is just a typical snow storm, or is it a blizzard? Or is it another ice age?
In this chart of QQQ (the ETF that tracks the NASDAQ) you can see that there is potential for a bigger shift: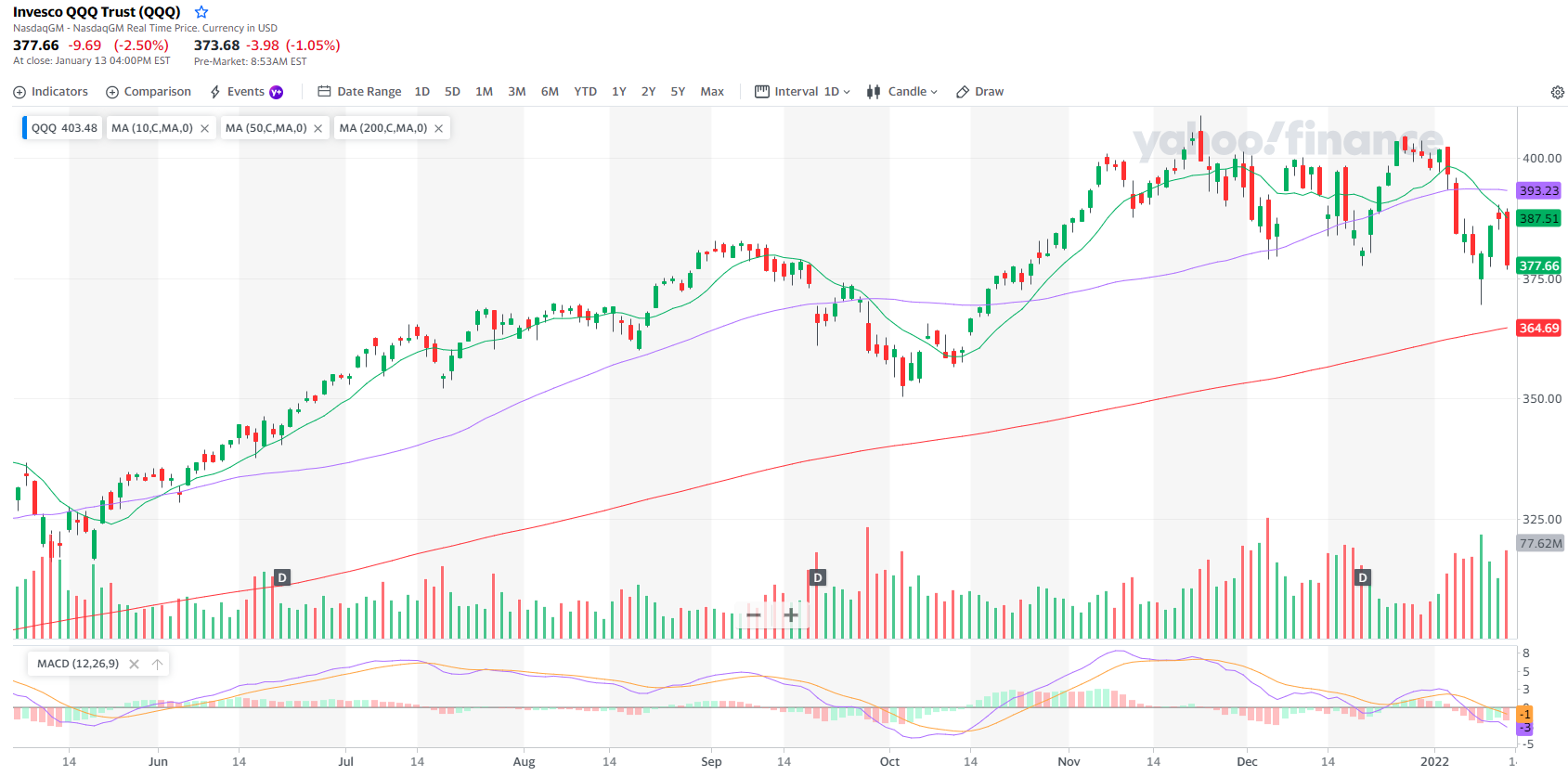 If you look back at this move upward, it doesn't like to be below the 50 day moving average for long. Also, we don't see the long red candles below the 50. This shows that the moves to the downside are powerful and signaling the momentum to the downside is growing.
Tech, a big part of QQQ, is often a leading sector in the markets and this could be showing us the impact of inflation and how the markets are planning to react.
If you want to get other tools to confirm where the momentum is and how powerful it is, grab Joe Duffy's Little Black Book of Momentum Set-ups. It has some very effective patterns that he has used to exploit the exact conditions we are seeing now.
Keep learning and trade wisely,
John Boyer
Editor
Market Wealth Daily