From Ian Cooper, Author Trigger Point Trade Alerts
Space Tourism Stocks Could Rocket Higher on a Weekend Test
Keep an eye on space tourism stock, Virgin Galactic (SPCE).
After blasting off from a May low of $14.27, the stock is now up to $46.31. From here, it could challenge prior resistance around $57.50.
That is, if human test flights go as planned this Sunday, July 11 with Richard Branson on board. If successful, we could be looking at the beginnings of a trillion-dollar market.
"Branson will beat fellow billionaire Jeff Bezos to space, as the Amazon founder plans to launch with his own company, Blue Origin, on July 20," reports NBC News. "Virgin Galactic said it will livestream the spaceflight. A feed will be available on Twitter, YouTube and Facebook."
Over 300% Just a Couple Days!!On a Wednesday Ian Cooper told his readers to take this option trade. Two days later it had shot up over 300%. He is offering this alert service for just $1, but the price is going to go up.
There's also no shortage of demand
According to analysts at Cowen, "39% of people with a net worth of more than $5 million are interested in paying at least $250,000 for a flight." In addition, by 2040, Morgan Stanley believes the space tourism industry could be worth about $1 trillion.
In addition, Virgin Galactic already has 600 customers ready to blast off at $250,000 a ticket. All for a 90-minute trip that will take them about 60 miles above the Earth.
Open Your Inbox For Winners
Ian Cooper has been handing winners to his readers daily and they have reaped the benefits. He gave his readers a huge heads up to get in and showed them how to spot these ideal set ups for themselves. If you want to see how it works Market Wealth Daily readers can click here to get his approach and his alerts for just a buck.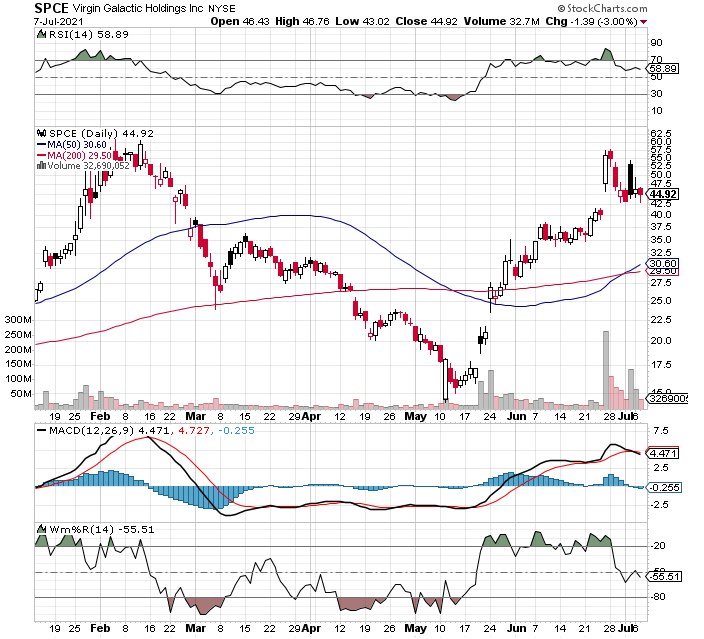 As reported by CBS, "Morgan Stanley says that by 2040, the market for space-related products and services will reach $1.1 trillion — an estimate that jibes with forecasts from Goldman Sachs and Bank of America. The U.S. Chamber of Commerce is even more bullish, last fall projecting what it calls the space economy to reach $1.5 trillion within the next two decades.
Ian Cooper
PS-The stocks we looked at on Tuesday popped up nicely. Check out the article here.