From Ian Cooper, Author Trigger Point Trade Alerts
Use Weakness in EV Stocks as a Buy Opportunity
Use any weakness in electric vehicle stocks as an opportunity.
The International Energy Agency (IEA) estimates we could see 135 million EVs in the next 10 years. General Motors just announced it will boost global spending on EVs to 435 billion through 2025. Even Ford increased its spending to more than $30 billion by 2030.
Analysts at Ernst & Young say that EV sales could outpace combustion engines in Europe, China, and the U.S. in the next 12 years. By 2045, they added, non-EV sales could make up less than 1% of the global auto market.
No wonder EV stocks have been so explosive.
While that's great news for Tesla (TSLA), Nio Inc. (NIO), and Li Auto (LI), it's also great for related EV ETFs such as the Global X Autonomous & Electric Vehicles ETF (DRIV) and the iShares Self-Driving EV and Tech ETF (IDRV).
(More below)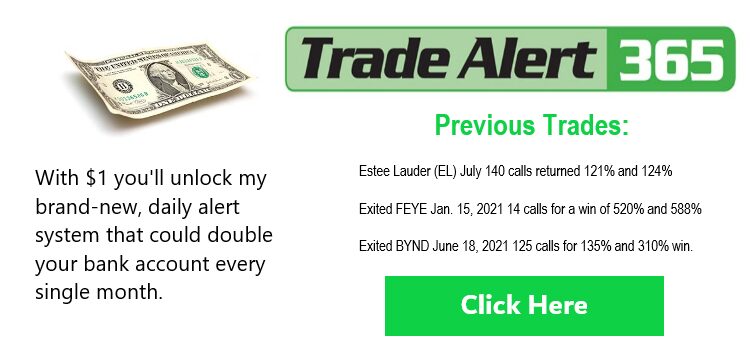 It's also great news for charging station stocks.
After all, if we're going to see EV dominance, we'll need plenty of charging stations.
Helping, President Biden, for example wants up to 500,000 charging stations in the U.S., which could be great news for companies like Blink Charging (BLNK) and Chargepoint (CHPT).
Even the Department of Transportation and the Department of Energy are pushing forward with developing charging stations.
From here, everything associated with EVs will be red-hot.
All as countries around the world pledge to reduce emissions.
The U.S. just pledged to reduce emissions by up to 52% over the next several years. Europe wants to cut CO2 emissions by up to 55% by 2030. China says it'll stop releasing CO2 in the next 40 years. Plus, they all want millions of EVs on the road to help cut those emissions.
Again, use any weakness in electric vehicle stocks as an opportunity.
Ian Cooper