When things get wild, it is always a good idea to go back to the fundamentals. Often, scale and timeframe may change but the basic rules of trading and spotting the trade with the best possibility of being profitable stay the same.
The crisis in Ukraine and the actions the rest of the world are taking to address it have generated and endless flow of predictions of how this will impact the market. The range of these predictions varies greatly but a common element to all of them is significant uncertainty. This is crystal clear in the continuing rise in the VIX, the indicator that measures how wild traders expect the market to be in the future.
What is very important to remember is that not only can the VIX help anticipate what to expect in the markets, it can also signal that some high probability options trades are setting up. When things are this crazy, the key is understanding how to recognize those signs and how to select the best possible options strategy when you see them.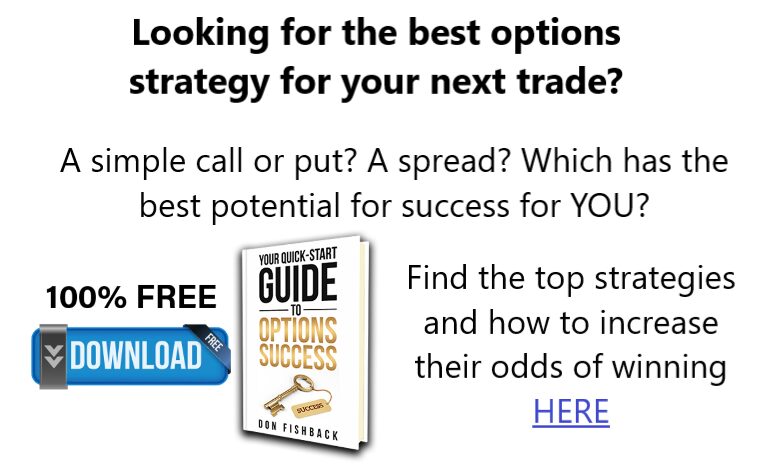 You can see in the chart above that the uptrend in the VIX is solid and looks to continue. Volatility is a critical factor in the pricing of options. While the wild swings can increase the potential of a trade turning against you it can also provide an opportunity for an option position to move past the strike price before expiration. Higher volatility is one factor that can increase the value of an option.
Harnessing this value boosting power is definitely not something you want to just jump into. Don Fishback's Quick Start Guide To Options Success is a perfect place to get important details on how to put the power of this uncertainty to work for you in a way that calculates the option position with greatest odds for profitability. You can grab a copy here.
In fact, Don has extended an invite to Market Wealth Daily readers to join him in a chat tonight where he is going to talk about what is going on right now in the markets and explain how he is using his predictability formula know when to stay on the sidelines and when to jump in to grab a position with the highest likelihood of success. If you want to catch this chat, just click here.
The more education you can have when things get wild, the more successful you will be. Definitely take advantage of this invite and don't miss out.
Keep learning and trade wisely,
John Boyer
Editor
Market Wealth Daily