One of the stocks we have followed on Market Wealth Daily had been continuous glucose monitor manufacturer Dexcom (DXCM). Two weeks ago it flashed a strong signal that it was set to recover to all time highs. At the time earnings reports were due out in a couple weeks and this stock has been a darling of Wall Street who has continued to lift it up and up.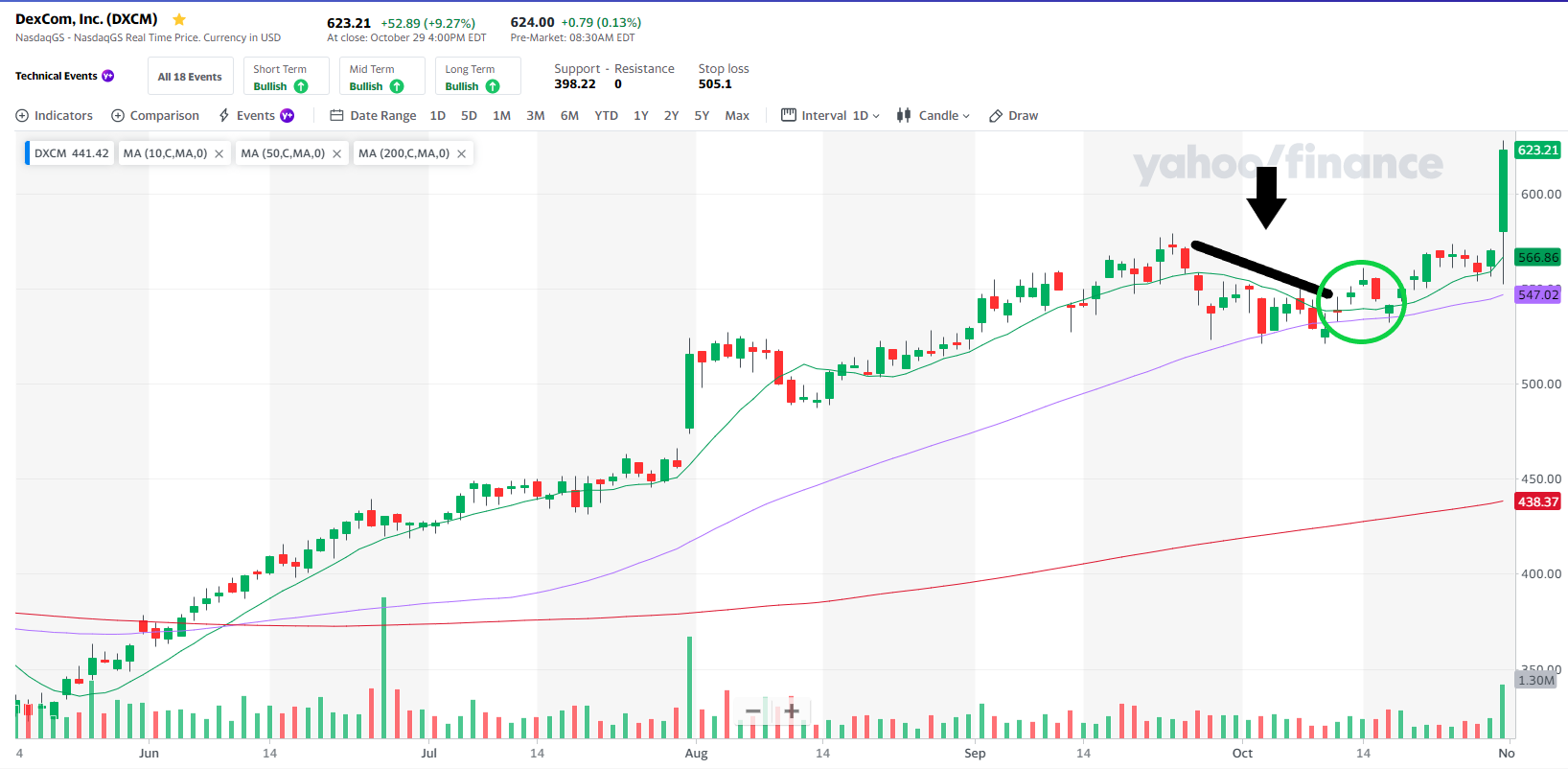 You can see on the chart that when we looked at DXCM on Oct 15th, (check out the article here) it had broken back above the 10 day moving average. It even tested the 10 day and the 50 the next day and then moved back up. Earnings didn't disappoint as expected and provided a sweet pop up on Friday.
When a stock is behaving in a predictable way it makes it easy to grab these kind of nice moves. If you want to see other ways to confirm the trend a stock is in and grab trades that have a higher likelihood of doing what you expect, grab Joe Duffy's Little Black Book of Momentum Setups. It is a quick read and extremely effective.
Keep learning and trade wisely,
John Boyer
Editor
Market Wealth Daily