Last week's drop and rebound was an eye-opener. When we take a look at the week as a whole we can see the S&P and the Dow find support at their 100 day moving average and then close the end of the week above their 10 day. But that is not the only thing to consider. 
Take a look at the charts.  
That little breather down to the 100 day may be all the market needs. But you can't deny the other elements weighing against the rally. Interest rate fears, unrest in the middle east on top of east coast gas shortages. While these issues will most likely resolve we will see lasting impacts. Not unlike the ongoing lumber shortage that resulted from the pandemic.
This is evident in the NASDAQ.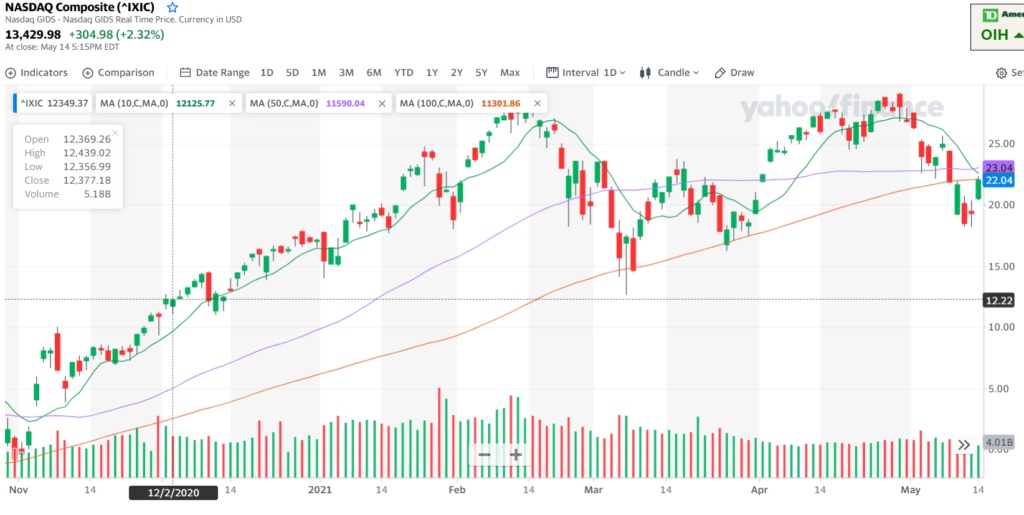 It is showing the same movement as the other indexes but it didn't find support at the 100 and in fact, it seeing it as potential resistance.
Market exhaustion is identifiable if you have the right tools. Lee Gettess has a uncanny way of spotting the tops with his momentum indicators. He has been sharing them with his readers.
Definitely take the time to check them out. With the churn we have all been through lately, having a relable tool can make all of the difference.
Momentum Trading with Precision shows some of the most powerful examples of these indicators. Grab it hereand make sure you are able to confirm the trend.
Keep learning and trade wisely,
John Boyer
Editor
Market Wealth Daily