Chart of the Week — Moderna (MRNA)
Investors may want to consider taking a position in the Moderna (MRNA) pullback.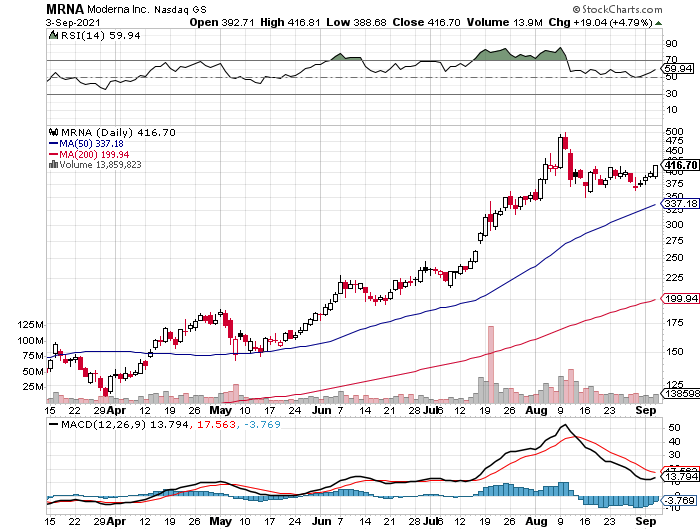 After pulling back from $497 to $416, Moderna is just beginning to pivot higher, and could retest its prior highs. All after the company initiated its submission process for US FDA approval of its CV-19 booster shot.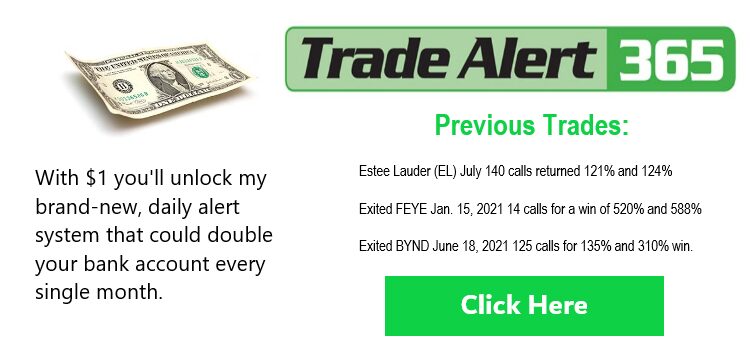 According to Barron's, "The company said the submitted data showed that the booster dose at the 50 ug dose level induced 'robust antibody responses against the Delta variant.' Moderna expects to submit data to the European Medicines Agency and other regulators."
With the virus getting worse around the world, Moderna could rally back to $497, near-term.
After all, according to former US FDA Chief Scott Gottlieb, the Northeast could experience another jump in cases tied to the delta variant.  "I think our true delta wave is going to start to build after Labor Day here in the Northeast and the northern part of the country," added Gottlieb, as quoted by CNBC.  
That may help fuel even more upside for the vaccine stocks, such as Moderna.