Last week we spotted a move upward in TAN, an ETF that is tracking clean energy. It has a lot of reasons to go up. The focus on clean energy as a part of the infrastructure focus, a reliable source of power as natural disasters wreak havoc on the grid, and the reported benefit on environment. Not to mention that solar power is hitting a point in its development where it is becoming increasingly cost effective.
You can check out the article here, but the point was that TAN is showing a solid trend upward after finding recent support at a triple bottom. It has all of the signs of a smart long term position. Take a look at this chart and how we talked about adding a boost to the trade. (chart below)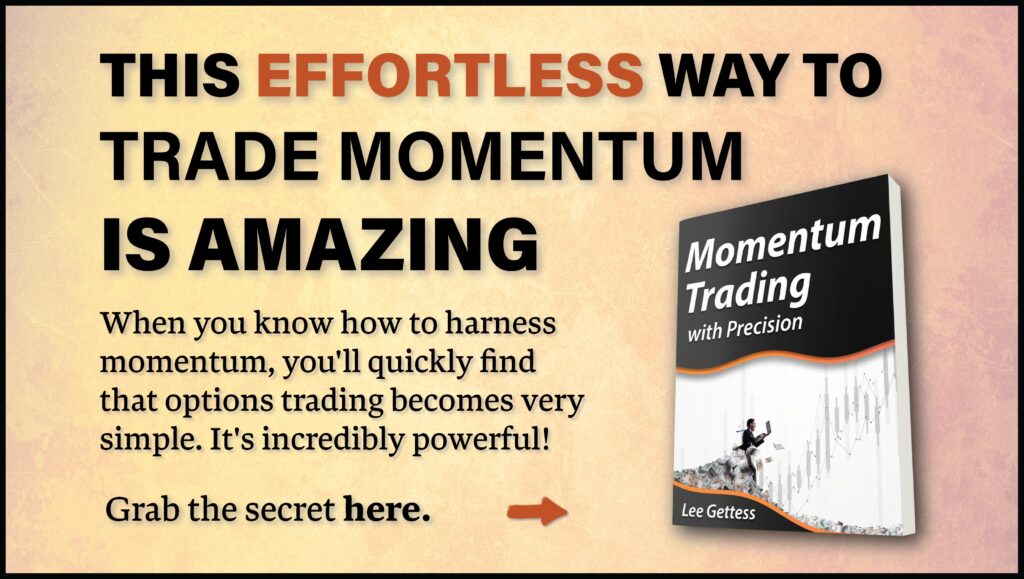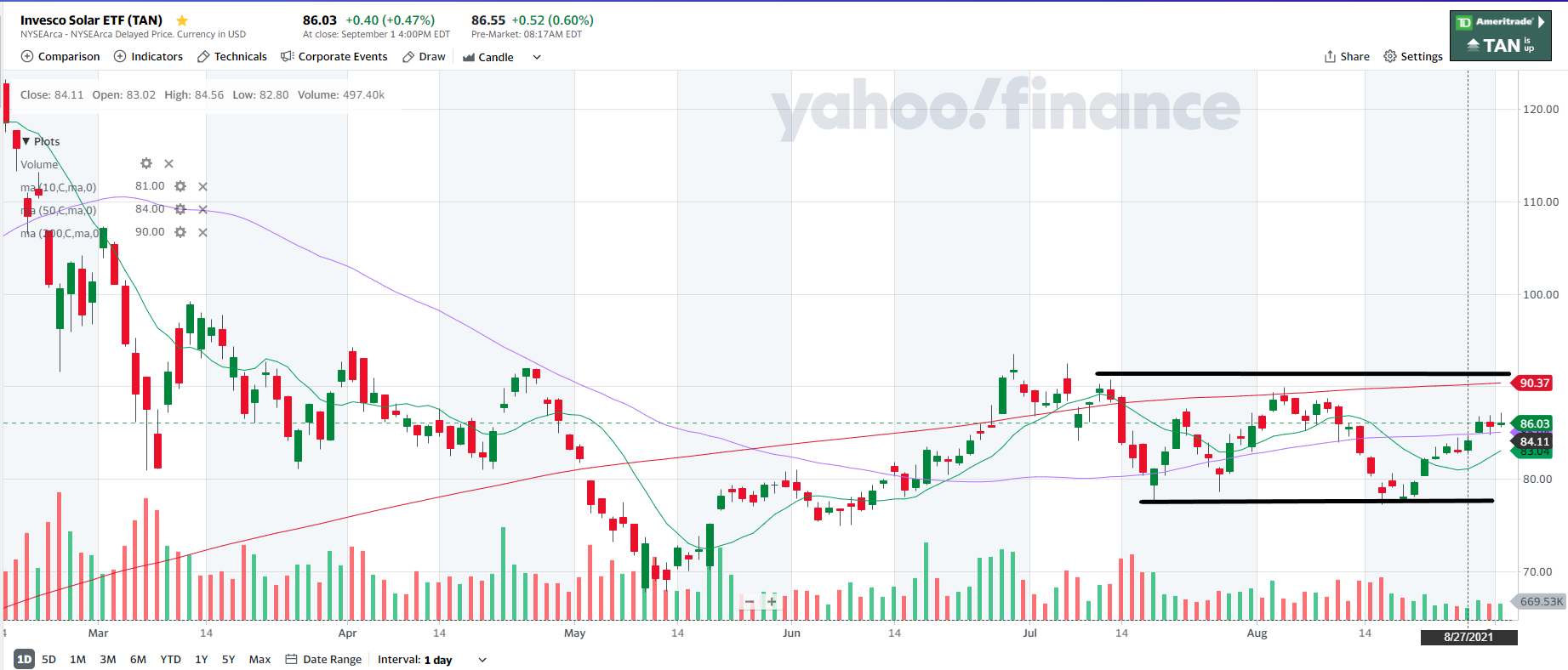 You can see the support level at the bottom black line and the first price target would be the top black line, which is right around the 200 day moving average. The trick in turning this into a consistently productive trade is adding the right option strategy to pull in additional gains as it moves up.
Last week we looked at the October 15th 90 calls are trading at $1.60. In just a week, that position has jumped about 38%. It looks like it is finding new support at the 50 day moving average and most likely will continue to climb. While all of the signs are showing a continued climb, and the Oct call gives us some time to ride it up, a smart move would be to close out half of that position and lock in the 38% gain.
By taking the win now, we can secure the capital to compound this trend as it moves up. We can watch for additional gains on the second half of the position and even grab another call position with a expiration farther out to keep riding the wave.
Everyone has to trade their own style and it is easy to argue that you should just let it ride. The advantage to grabbing profits along the way is that it make sure you have more for the next trade if this one doesn't do what you expect. As attractive as it may be to shoot for getting filthy rich on every trade, sometimes wise and wealthy wins the race.
Keep learning and trade wisely,
John Boyer
Editor
Market Wealth Daily
PS-Lee Gettess' momentum trading guide is an excellent tool for identifying the strong trends that will give the best possible opportunity to pull in income as a trend continues AND recognize the moment it is getting exhausted so you can lock in the max gain. Grab your copy here.