It may be difficult to tell what direction the market will go lately but one thing is pretty certain, it will be wild. Just yesterday the market rebounded to push into positive territory after starting the day in another freefall. Believe it or not, looking at how wild or volatile the market is can reveal some really great trades.
Ian Cooper jumped on a quick chat with me and walked through what he is looking at in the VIX, an indicator calculated by the CBOE to measure volatility. He showed the tools he used to spot valuable information when looking at the chart of the VIX. Take a look below and definite catch his great tip at the end where he shows a really smart way to trade one of the wildest markets yet.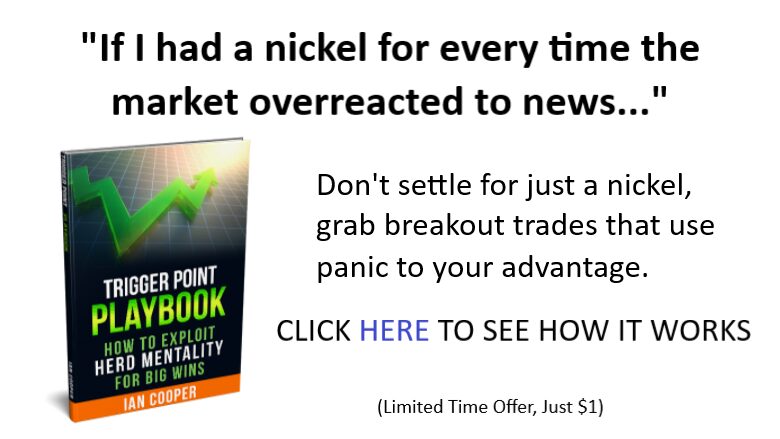 (click the video above to watch)
Ian shows great ways to verify the big moves are legit in the video but really hands over his secrets in his Trigger Point Trade Alerts book. You can grab it here for just $1 and get his trade alerts right in your inbox.
Keep learning and trade wisely,
John Boyer
Editor
Market Wealth Daily