About a month ago, Ian Cooper sent an alert that turned into a 300%+ gainer. Just yesterday he sent another alert that we are keeping a close eye on. Take a look at his message below. 
Action to take:
Buy to open NIO August 20, 2021 55 calls at market this morning.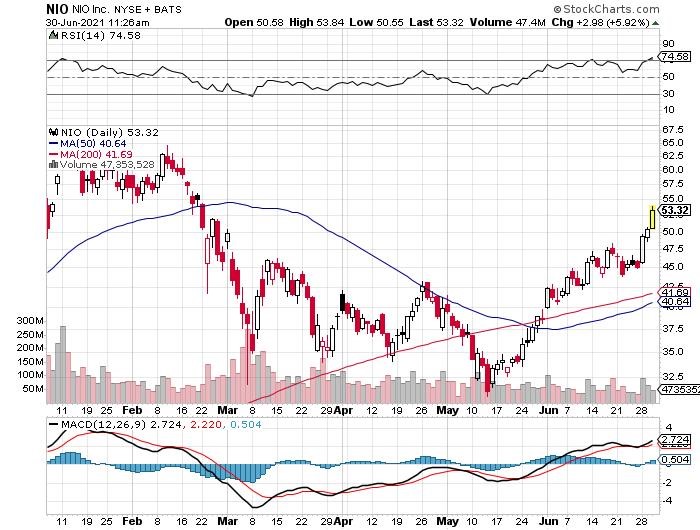 "Electric vehicle stocks are still some of the best opportunities on the market.
Nio for example just broke above resistance set back in March and could now be headed back to $60 a share. As we near the company's June 2021 delivery report, we expect to see further momentum in the stock."
His BYND alert was a huge win and with his record, we are gong to keep a close eye on NIO.
The big key here is that this is repeatable. Using the tools Ian openly shares with his readers, he shows how to spot these trades and how to manage them for the biggest possible returns.
These kind of events are exactly what Ian Cooper sends to his readers inboxes. And if you are thinking it has to cost a fortune to get this service or there has to be a catch, let me know if you find it. You can get his service for just $1 and ditch it whenever you want. It's your choice if you don't but I will warn you, I am going to keep highlighting 300% profit winners in just two days and rub it in if you aren't signed up. Sorry, not sorry. In case you missed it, here is the link to get in.
Keep learning and trade wisely, 
John Boyer
Editor
Market Wealth Daily