The market is always rotating its focus, and my goal is to stay 1 step or 1 day ahead. For now, that may mean staying ahead of the move with a focus on a little move in energy names.
Oil has continued to be strong, and that's an input to all energy-focused stocks.  Let's take a look at USO, an ETF focused on oil: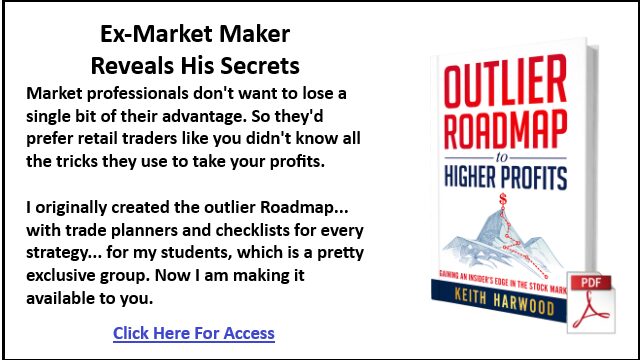 Given the move here, I'd expect that alternative energy names should be finding a floor and finding a buyer.  But what we see for now is that alternative entry is simply stagnant:
Looking at ICLN, a clean energy ETF, I don't see that excitement that I would expect given the move in oil!  Well, sometimes the market gives, and sometimes the market takes.  Right now, it seems to me, that the market is giving an opportunity.
Historically, when oil prices have risen rapidly and clean energy has lagged, we've seen some catch-up. That's that I want to play for now. I see an opportunity and I want to add this ETF and the ETF's components to my watch list so I can take advantage of the recent move!
If you're looking for new ideas, my outlier watch list can provide them for you. Please make sure to sign up now for sector-specific ideas that can show you how a professional trader evaluates the markets to find opportunities in any trading environment.
So please go to http://optionhotline.com to review how I traditionally apply technical signals, volatility analysis, and probability analysis to my options trades. As always, if you have any questions, never hesitate to reach out.
Keith Harwood
Keith@optionhotline.com