From Ian Cooper, Author Trigger Point Trade Alerts
Look out below.
Markets could take a hit, with the delta virus making its way around the world.
In California, for example, "Los Angeles County is now recording more than 10,000 coronavirus cases a week — a pace not seen since March — an alarming sign of the dangers the Delta variant poses to people who have not been vaccinated and heightening pressure on health officials to reverse the trend," according to the Los Angeles Times.
Mask mandates may be back, along with fears of potential lockdowns ahead of the fall season.
Plus, according to CNBC, "Cases have rebounded in the U.S. this month, with the delta variant spreading among the unvaccinated. The U.S. is averaging nearly 26,000 new cases a day in the last seven days through Sunday, up from a seven-day average of around 11,000 cases a day a month ago, according to CDC data. Cases were already flaring up around the world because of the delta variant."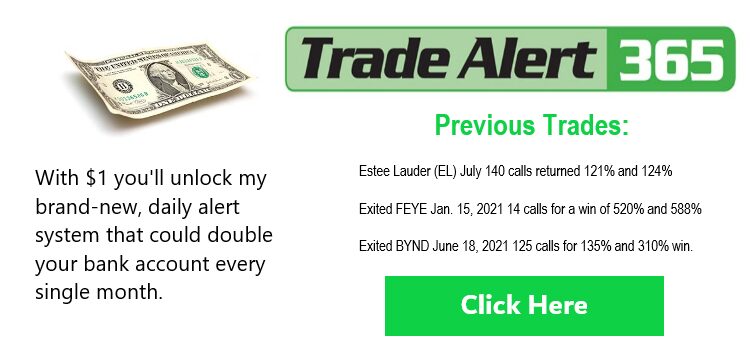 Meanwhile, the Dow is failing at overhead resistance. In fact, if the index fails here, we could test support around 34,000 near-term.
With fear making a comeback, investors may want to bet on volatility, using:
Velocity Shares Daily 2x VIX Short-Term ETN (TVIXF)
iPath S&P 500 VIX Short-Term Futures (VXX)
ProShares Ultra VIX Short-Term Futures (UVXY)